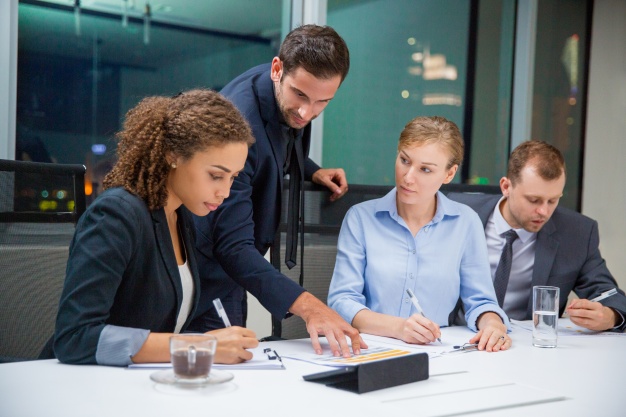 English for Managers (Online)
Course type: group
Lessons per week: 4
Duration of lesson, min.: 45
Start dates: on request
Minimum booking: 10 lessons
Requirements:
Minimum English Level: Intermediate (CEFR B1)
Who is the course for:
Managers, sales people, account managers, business leaders and others who want to communicate successfully in business situations.
By the end of the course, participants will have been able to:
communicate with others in business-oriented situations;
express themselves in English fluently, accurately and confidently in a variety of business contexts, from negotiating, to making presentations, to socialising;
manage effectively documents and correspondence in English;
deliver professional business speeches for specific purposes.
The course focuses on:
error correction, grammar and functional language analysis, consolidation, review and development of general and specific vocabulary areas and pronunciation practice.