Erasmus+ Programme
You can download the Teacher Training Courses 2019 catalogue.pdf

CPD courses
Decide on the continuous professional development (CPD) courses that best suit you and your institution's needs. These 5-day courses can be combined* to allow you to get the best skills and knowledge match for your context. We offer 5-day courses in:
Advanced classroom management and techniques
Phonology
Approaches and methodology
Technology in the class room
How to teach exam classes
Teaching 1 to 1 and small groups
Principals and practice in action in TEFL
*Note: These courses can be combined to create your own tailored 2-week course.
Why choose us?
All of these short CPD (Continuing Professional Development) courses are eligible for Erasmus + funding
Support during the application process
Pre-course information will be provided to further orient participants to the nature of the course and suggested reading and videos set to maximise face-to-face class time
Qualified and experienced teacher trainers with a passion for best practice and innovation in the classroom
A balance of theoretical and hands-on practical activities as well as catering to different learning preferences
Courses consist of a range of tasks including observations of experienced staff, ways of giving feedback, peer teaching and homework assignments
The loop input model will allow participants to experience activities and games that they can transfer and adapt to their own classroom settings
The opportunity to join an online community to ensure that learning can continue beyond the classroom and the end of the course
2 classrooms equipped for students with reduced mobility and our IWBs allow us to increase font sizes for students with visual impairment
3 excursions with each course to give participants the full experience of Malta
Certificate of attendance and completion of the Europass Mobility form to add to the Europass CV (participants need to request the Europass Mobility from their National Agency)
Maximum number of participants – 12.
Our courses
Participants should be at a B1+ level of English. Main initiatives –
to develop innovative teaching methods
to improve skills and competences of academic staff
to acquire and/or refresh pedagogical skills
to encourage the sharing of best practices
to allow teachers to add to their CPD through flexible learning pathways
Details as follows:
Mornings entail observations of experienced teachers and and/or GE lessons. These have focussed tasks related specifically to each course, and these will be the subject of discussion amongst the participants. There will also be a focus on how to give effective yet sensitive feedback. Afternoons consist of workshops in the specific area of interest. Homework tasks will be set to ensure participants have incorporated areas covered to an appropriate depth and a final exam and certificate will be issued at the end of the course. Total course time = 30 contact hours + pre- and post-course tasks, extra reading and self-study.
Courses
«Advanced classroom management and techniques»
The course aims to provide participants with a range of practical skills to ensure an engaging and student-centred classroom, focusing on how to help learners meet their learning objectives.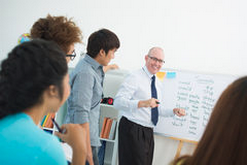 OBJECTIVES:
By the end of the course, participants will:
have observed experienced teachers and reflected on what constitutes good classroom practice
have improved their boardwork skills
be able to use instruction cycles clear and consistently
have widened their repertoire of activities for use in the classroom and for homework
be able to provide a higher quality of feedback to their students
have an action plan for their continued development post-course
Monday
Tuesday
Wednesday
Thursday
Friday
Language classes or/and Observation

Principles of planning

Classroom dynamics

Effective instructions and task setting

Using your voice

Using the whiteboard

Peer teaching assignment set

Teaching language systems

Conveying and checking meaning

A more student-centred approach

Giving feedback

Correction techniques

Revision Reevaluating homework

Resources and materials

Games and activities

Peer teaching assignment final Q & A

*Peer teaching assignment

Creating a PLN Feedback, final discussion and action plans
*Peer teaching will be assessed by our resident tutors.
«Phonology»
The course aims to familiarise participants with how sounds are made in English, common learner problems of different nationalities, the phonemic script as a classroom tool and practical exercises to use with students.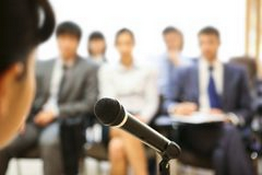 OBJECTIVES:
By the end of the course, participants will:
have looked at the theory of how sounds are made
be confident using the phonemic chart
have increased awareness of individual sounds, features of connected speech, word stress rules, sentence stress and intonation
have practised transcribing spoken language
have experienced a number of practical classroom activities to help their students improve their pronunciation
be able to integrate pronunciation as a regular feature of classroom practice.
Monday
Tuesday
Wednesday
Thursday
Friday
Language classes or/and Observation

Pronunciation beliefs

The phonemic chart

How sounds are made

Pronunciation rules

Word stressWeak forms Transcription

Features of connected speech

Sentence stress Intonation

Common learner errors and how to address them

Practical classroom activities

Bringing it all together – integrating pronunciation into your classroom

End of course exam
«Approaches and methodology»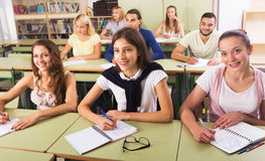 OBJECTIVES:
By the end of the course, participants will:
have covered the main approaches in the teaching of English
be able to identify where different aspects of classroom practice evolve from
have experienced a number of these in the classroom setting
have evaluated their pros and cons and suitability for the teacher's own context
Monday
Tuesday
Wednesday
Thursday
Friday
Observation or language classes
Overview of the history of ELT

Experimental practice peer teach assignment

Grammar translation

Audiolingual method

Situational approach TPR

Suggestopedia

The Silent Way

CLL

NLP

Lexical Approach

TBL

CLIL

Dogme

Principled eclecticism and coursebook principles

*Final presentation Knowledge review
*Final presentations will be assessed by our resident CELTA tutors.
Technology and the classroom
OBJECTIVES:
By the end of the course, participants will:
become aware of key issues related to digital literacy
have a knowledge of basic terminology
have explored a range of tech tools that can be used in the classroom
have a concrete project to implement with a group of students upon return to their own context
Monday
Tuesday
Wednesday
Thursday
Friday
Observation or language classes

Key issues in digital literacy

f2f vs online and blended learning

Wikis and blogs

Video and podcasts
Social media in the classroom Apps

IWBs

Webquests

Augmented reality

Moodles

VLE platforms for f2f

Final presentations – my new project
*Participants will follow-up on their final presentation by actually doing it with a group of students and evaluating its strengths and weaknesses.
Cost:
€350 per 5-day course. For accommodation options, click here.
NEW - How to teach exam classes
OBJECTIVES:
By the end of the course, participants will have:
looked at different kinds of exams on the market today
examined basic testing theory principles
explored ways of exploiting texts
practised different parts of the exam and strategies
looked at how to balance skills and systems work
worked with speaking and writing band descriptors
learnt a number of practical classroom ideas
Monday
Tuesday
Wednesday
Thursday
Friday
Observation or language classes

Introduction to exam teaching

Basic test theory

Speaking tests – tasks, descriptors, grading and teaching advice

Writing - tasks, descriptors, grading, feedback and teaching advice

Skills and systems

Reading and listening

Exploiting texts

Practical classroom tasks
NEW - Training course in Teaching 1 to 1 and small groups
Course Type: Non Degree Course
Qualification Awarded: Certificate
Duration: 50 hours
Proposed* ECTS Credits: 2
Mode of Study: Face-to-face
Language of Instruction: English
Course Code: ERA121
General Objectives of the Course:
The course aims to familiarise participants with the differences between 1 to 1 and group classes and equip them with a range of resources and techniqies for work in this context.
Learning Objectives and Intended Skills
By the end of the course, participants will:
have examined the nature of 1 to 1 classes and the benefits and constraints they entail;
have developed a Needs Analysis suitable for 1 to 1 learner;
have looked at lesson and course planning;
examined available resources and how activities can be adapted to suit the 1 to 1 classroom;
created a learner profile and course plan for a student of their choice
Monday
Tuesday
Wednesday
Thursday
Friday
Language classes OR Observation or language classes
Differences between 1 to 1 and group classes.
Needs Analysis Lesson planning
Course planning.
Materials (coursebook and authentic)
Activities and resources.
Reformulating writing
Reformulating speaking.
Ways of giving feedback
Responding to learners assignments
Teaching methods and workload
Workshops, individual and group work, peer teaching. Additional reading, homework tasks and assignments. Estimated work load is about 50 - 60 hours.
Name of lecturer
For additional information, please contact the Director of Studies: dos@ihmalta.com
Admission Requirements
B1+ level of English
Examination Regulations, Assessment and Grading
Practical assignment – responding to the learner - 60% (30% on written feedback, 30% spoken)
Assignment – course plan – 40%
FAQs
What is Erasmus+ ?
The Erasmus+ programme provides funding for activities in education, training, youth and sport in all sectors of Lifelong Learning (Higher Education, Further Education, adult education, schools, youth activities etc) for the period 2014 - 2020.There a large number of funding proposals on offer, which means more opportunities for you. KA 1 (Key Action 1) supports the mobility of learners and staff, giving teachers, trainers, volunteers and staff of educational institutions the chance to experience a learning/professional experience in another country. Under this action, it is the organisation, school, university or college that applies for funding and not the individual teacher. (See how to apply)
Erasmus+ funding can help with funding towards course fees, travel costs, accommodation and other living costs for individual teachers and groups of teachers and educators who would like to travel to Malta to participate in our professional development courses.
What is our PIC number?
923716451
How many courses can I apply for?
Erasmus+ will fund two 5-day courses. You should check with your school or organisation to ensure that the courses you decide on are in line with their goals and priorities.
How can I apply?
Under Key Action 1, individuals cannot apply directly for a grant. Your organisation, school, university or college must apply. Contact the person responsible for staff development within your school and ask them to submit the application for you.Your organisation must submit a training and development plan for either 1 or 2 years in line with the EU 2020 Education, Training, Youth and Sport Proposal requesting a grant. Ask if your organisation is already registered with a PIC.Identify which course(s) fulfil your training objectives.Before filling in your funding application, the person responsible for funding must ensure that:
Your school, college, university or institute is registered in the Unique Registration Facility (URF).
Your school will be given a PIC (Personal Identification Code) number.
The school, college, university or institute must then submit your application with the National Agency. The funding application must be under Key Action 1 (Mobility of individuals in the field of education, training and youth).
You can download your application from your National Agencies.
Other
Please read the following info:
Download the Teacher Training Courses 2019 catalogue.pdf
Course dates
Cour­se na­me
Ses­si­on 1
Ses­si­on 2
Ses­si­on 3
Ses­si­on 4
Ad­van­ced class­room ma­na­ge­ment and tech­ni­qu­es
10th Feb. 2020
20th April 2020
24th August 2020
19th Oct. 2020
App­ro­ac­hes and met­ho­do­lo­gy in TEFL
3rd Feb. 2020
16th March 2020
14th Sept. 2020
9th Nov. 2020
How to tea­ch exam clas­ses
Upon request
Pho­no­lo­gy
23rd Nov. 2020
Ot­her da­tes upon re­qu­est
Teac­hi­ng 1-to-1 and sma­ll gro­ups
Upon re­qu­est
Tech­no­lo­gy in the class­room
28th Sept. 2020
Ot­her da­tes upon re­qu­est
Prin­ci­pals and Prac­tice in act­ion in TEFL
3rd Aug. 2020
Upon request
If you have any questions about Erasmus Plus programme, feel free to contact us:
(+356) 2138 4139, (+356) 2137 0597
training@ihmalta.com
or send us a message.