About
International House Malta: Teaching the World to Talk
Mission Statement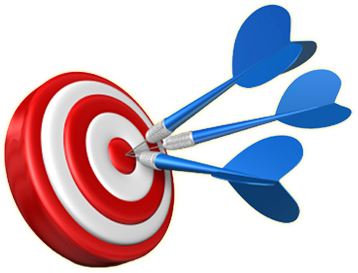 International House Malta promotes innovation and high quality standards in language learning, teaching, and teacher training. By taking pride in our teachers, students, admin and academic staff, we bring a sense of community into our school, helping all of our students experience English in and outside the classroom.
About us
Our History

IH Malta was founded in 2001 on the beautiful island of Gozo. In 2005 we launched our summer programmes for YOUNG LEARNERS in Paradise Bay in the north of Malta. Two years later, in 2007, we opened our ADULT SCHOOL in St. Julians, which is also our main centre where the school operates from on a daily basis.At the moment all the three centres are active and offer different types of programmes and classes to help each of our students find the type of classes, leisure and accommodation to fit their needs, interests, and lifestyle.
What Makes us Special

Our school is not just a great location, or nice air-conditioned rooms and interactive whiteboards, and not even the variety of fun trips that students can book every day. What makes us special is the people that come together under the roof of our beautiful HOUSE, making it truly INTERNATIONAL (see below).
Our Faces
ACADEMIC TEAM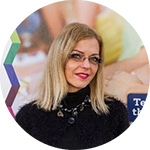 Ana Aleksic
Assistant Director of Studies
Other languages spoken: Serbian, Bulgarian, Slovenian, Croatian, Montenegrin, some Spanish, Russian, German and Sign language.
Hobby or interesting fact: M.A. in English Language and Literature and M.A. in Spiritual Ecology; I am truly passionate about Snowboarding and Yoga.
Why I like teaching/love working at IH: I am a teacher at heart and always encourage my students to think big, start small and begin now. I am happy to be a member of the team committed to the very highest standards and work for an established and well-respected name in the language teaching industry.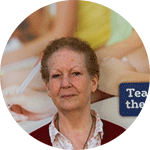 Mairi Giambra
Director of Studies
Other languages spoken: English first language, others Italian, French, Maltese, some Spanish and Cantonese although very rusty.
Hobby or interesting fact: Originally from Scotland, educated around the world. I spent many years living and working in the Far East and Australia.
Why I like teaching/love working at IH: I love working at IH as the students' needs are always put first and as a result the environment is happy, relaxed and productive.
Admin Team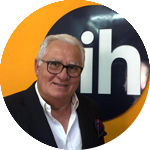 Ray Spiteri
CEO
Other languages spoken: English, Maltese, Italian
Ray is sixty years old and comes from a banking and business background. He has been in the EFL business for the past ten years, starting out as a teacher and then moving into administration and management. He puts his vast experience to good use and is very much a hands-on CEO of Business Language Connection Ltd., the local company that operates International House Malta and the student residence Villa Belview.
Teachers
We are really proud of our TEACHERS – a team of creative and open-minded professionals who love their job and respect their students. With their own unique teaching styles, professional background and experience, they approach each of our students individually, helping them maximise their learning in and outside the classroom.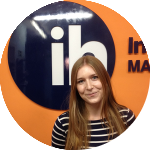 Victoria Twigg
Other languages spoken: German
Hobby or interesting fact: baking
Why I like teaching/love working at IH: Because it's such a small school it feels like being in a family. I like teaching because it's rewarding and even though I'm the teacher, I learn something new from my students every day.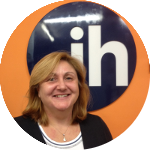 Rashella Pisani
Other languages spoken: Serbian, some Italian and I understand most of the Slavic languages.
Hobby or interesting fact: I love baking. I worked as a beauty therapist for 15 years.
Why I like teaching/love working at IH: I like teaching at IH because it is a small school and we get to know all the students and the staff are very friendly.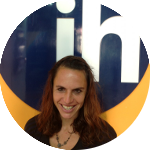 Suzy Tabone
Other languages spoken: Italian, conversational French.
Hobby or interesting fact: In my other life a boat-dwelling barista in London. I can crack my nose.
Why I like teaching/love working at IH: It's a small school, so students are people not numbers. Classes are small so we are able to give students the attention they need.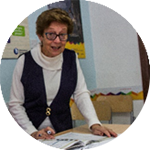 Marilyn Schembri
Other languages spoken: Maltese, Italian and French
Hobby or interesting fact: Music is my therapy! I studied voice under the direction of Dr Wendy Philips from Cambridge. I sing as a Choral Soprano and play the guitar and violin too.
Why I like teaching/love working at IH: I have a passion for teaching and can use my sense of creativity in class and outside while building a good relationship with my students. The feeling of being appreciated by the school and students is both motivating and rewarding.
And, of course, our STUDENTS – our cheeky YOUNG LEARNERS, fun and energetic YOUNG ADULTS, ambitious BUSINESS AND CORPORATE CLIENTS, and wise and adventurous 50+ learners: each and every one of you makes a difference to our lives: we learn from you and with you, we are grateful for your faith in us, and we are really proud to see you grow in our school and succeed outside it. You are what makes us INTERNATIONAL HOUSE!
Our Centres
Affiliates and Licensing
International House World Organisation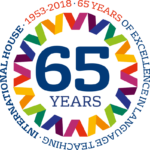 Founded in 1953 by John and Brita Haycraft, the IHWO (International House World Organisation) is committed to excellence in language teaching and teacher training.
Our affiliation with IHWO comes with both benefits and responsibilities. The main benefit of being part of IH is the training that they provide to all of the IH teachers. This includes access to free materials and resources developed by IH teachers, annual conferences and webinars, as well as professional development courses, a number of which are internationally recognised.
Our main responsibility is to provide high quality courses, making sure that all of our teachers have at least a CELTA (or equivalent) or a DELTA, and that they undergo continuous professional development. The quality of the services that we provide is assessed through regular IHWO inspections.
At the moment, there are 159 INTERNATIONAL HOUSE affiliated schools in more than 50 countries all over the globe. International House STUDY ABROAD SCHOOLS teach over 8 different languages to over 50,000 people worldwide.
For more details visit www.ihworld.com
See also:
Today (16th of November) marks the birth, 65 years ago, of the International House World Organisation of which International House Malta is a proud affiliate.
FELTOM

FELTOM stands for Federation of English Language Teaching Organisations in Malta and was founded in 1989.
ACCREDITATION: being a FELTOM-accredited English language school means having a seal of quality.
CO-OPERATION: FELTOM develops co-operation between its 20 member schools to safeguard and bring forward the industry's interests. It is also recognised by various government ministries and authorities as the main representative body of the Maltese EFL industry.
STUDENTS: FELTOM hosts a variety of events for learners.
PROFESSIONALISM: it also contributes to the development of teaching professionals through workshops and conference.
For more details visit www.feltom.com
EAQUALS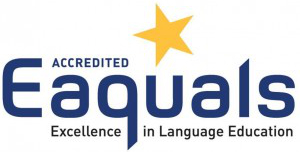 EAQUALS (Evaluation & Accreditation of Quality in Language Services) is an international association of organisations involved in language education. Its aim is to promote and guarantee high quality of language teaching and learning. To achieve this aim, EAQUALS has created and published a demanding set of criteria to verify the quality offered by its accredited members – schools offering courses in a variety of languages in 31 countries.
For more details visit www.eaquals.org
ELT Council Board

The mission of the Monitoring Board for EFL schools is to foster the ELT profession and industry in all its aspects.
For more details visit www.eflmalta.gov.mt
National Commission for Further and Higher Education (NCFHE)

International House Malta is licensed as a Higher Education Institution (License number: 2016-009) by the National Commission for Further and Higher Education (NCFHE).

Bildungsurlaub
What is Bildungsurlaub?
Bildungsurlaub is a German education initiative where individuals can take an extra 10 days' paid company leave to attend accepted educational courses that advance their profession.
Our accreditations
State
Course
Date of approval
Valid from
Valid until
Reference No.
Berlin
Intensive English, Intermediate
07.02.2018
05.03.2018
05.03.2020
II D - 12 99038
Brandenburg
Intensive English, Intermediate
Brandenburgisches Weiterbildungsgesetz - BbgWBG
Application form.pdf
07.05.2018
09.07.2018
08.07.2019
26.14-40077
Hamburg
Intensive English, Intermediate
Hamburgisches Bildungsurlaubsgesetz
Application form.pdf
13.06.2017
13.06.2017
13.06.2019
HI 43-2/406-07.5, 52233
Niedersachsen
Intensive English, Intermediate
05.12.2017
12.02.2018
31.12.2020
1213-1307 VA-Nr. 18-63477
Rheinland Pfalz
Intensive English, Intermediate
Bildungsurlaub in Rheinland-Pfalz
Application form.pdf
08.05.2017
31.07.2017
30.07.2019
7497/2583/17
Sachsen-Anhalt
Intensive English, Intermediate
21.06.2017
07.08.2017
31.08.2019
207-53502-2017-265
Schleswig-Holstein
Intensive English, Intermediate
Application form.pdf
31.05.2017
17.07.2017
30.06.2019
WBG/B/16503
Mecklenburg-Vorpommern
Intensive English, Intermediate
30.01.2018
05.03.2018
15.03.2019
BfG-A-404/17
Hessen & Saarland
All other recognitions are accepted
More accreditations will be coming soon.
Accreditation documents
How can I apply?
Download the relevant application form and contact your state agency. Applications and acceptance must be given BEFORE the course begins. For any further information, please contact dos@ihmalta.com
Students' Area

Our commitment at International House Malta is to achieve excellence in the teaching of English by top professionals in an enjoyable boutique school atmosphere. Quality is achieved through the understanding of the students' individual needs, hard work, and sustained through continuous training and development. This is extended to all our services.
FAQs
How do I book?

You can book through out website by clicking "Request a quote" at the bottom of this page. You can also send an e-mail directly to booking@ihmalta.com and we will reply within one working day. You can also come to the school and enrol in person.
Where can I stay?
There are several options to choose from: school apartments, school residence, homestay, hotels, or you can arrange your own accommodation. Other parts of the Island are easily accessible by public transport. Accommodation that we offer is affordable, clean, and suitable for anyone over 18.
How do I get there?
Getting to Malta is easy thanks to airlines like Ryanair, Easyjet and Air Malta. Once on the island you need to make your way to St Julian's. You can get a bus or a taxi. The school is located on Triq Is-Sirk just off the regional road. If you are coming by car, head along the regional road towards the north of the island. After you leave the last tunnel you will cross Manuel Dimech Bridge. Ignore the first exit to Swieqi and proceed through the Paceville traffic lights. 100m after the traffic lights is the second exit to Swieqi. The school is clearly visible on the left with its dark blue garden wall with a grafiti painting on it. If you arrive by bus, you will need to get off at the San Giljan bus stop. Cross the road and walk towards the mini roundabout. When you see a blue building on the corner on your right, walk straight ahead. The road bends left then right. At the junction, turn left and walk under the tunnel. On leaving the tunnel turn immediately right and walk up the hill. The school is at the top of the road on the left.
What levels do you teach?
Our school offers a variety of levels, from A1 (beginner) to C2 (proficiency). To determine your level of English we will ask you to do an online placement test on our website, and one of the members of our academic team will also talk to you upon your arrival to make sure that you are placed in the right group. If, for some reason, you won't have done the online test by the time you arrive we will ask you to do a pen and paper placement test when you come to the school.
Some facts about Malta and useful information

Languages spoken:

English, Maltese

Weather:

Average high is 29° in August and average low is 13° in January

Swimming season:

April till October

Currency:

Euro (€)

Time zone:

CET (UTC+1)

Status:

Republic

Population:

380,000

Size of Malta:

316 km2

Population Gozo:

31,000

Size of Gozo:

67 km2

Religion:

Catholicism

Capital City Malta:

Valletta

Capital City Gozo:

Victoria

Largest town:

Birkirkara

Leisure centre:

St .Julian's

Airport:

Malta International Airport, Gudja

Calling code:

+356

Malta Ferry terminal:

Cirkewwa

Voltage:

240 volts (Plugs & adaptors: three-pin square British style plugs are used)

Driving in Malta:

Driving is on the left

Telephones:

The easiest way for students to call home is by purchasing a telephone card available from various shops around Gozo and Malta, or from Maltacom Head Offices, in Victoria or Valletta. Cards are available from €5 – €12.5. These cards can all be used to make both local and international phone calls from various telephone boxes around the islands. Telephone boxes which accept coins are not very common in Gozo. From a fixed phone you can save money by using VoIP technology – dial 1021 before the international access code "00" and talk via the internet for €0.0375 per minute.
Malta & Gozo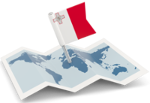 Malta and Gozo are the two biggest islands of the Maltese archipelago. Malta is a bigger island, which has a lot to offer its visitors in terms of social and cultural events, sightseeing, and nightlife. Gozo, a more rural island, too, has a lot to offer – with its beautiful beaches, nature, and a variety of historical sights, it is certainly worth a visit!
History
Malta, located in the very heart of the Mediterranean, has been attracting people from all over the world for over 7000 years. All of them, friendly visitors, guests, invaders, and conquerors, have left us with a unique historical, cultural, and linguistic legacy. The long relationship between the Islanders and the various nationalities who occupied Malta over the centuries has created a combination of styles and traditions, giving the islands a fascinating eclectic culture.
Important dates:
1000 BC – The colonization of the Maltese Islands by the Phoenicians begins
60 AD – St Paul is shipwrecked on the Maltese coast
1565 – Malta defeats the Ottoman army bringing to an end the Great Siege of Malta
1914 – Malta becomes one of the British colonies
1964 – Malta gains independence from Britain
1974 – Malta is proclaimed a republic
1979 – The last British ship departs from Malta
2004 – Malta joins the EU
2008 – The euro becomes the official currency of Malta
Culture
The culture of Malta reflects various societies that have come into contact with the Maltese Islands throughout the centuries, including neighbouring Mediterranean cultures, and the cultures of the nations that ruled Malta for long periods of time until gained its independence in 1964. Go to museums, visit a variety of historical sites, go to a concert, watch an open air theatre performance, or join a workshop to learn one of the local crafts. You will be amazed at the amount of ways in which you can experience the Maltese culture.
Eating Out and Nightlife
A great variety of restaurants are available for all tastes and budgets from gourmet dining to fast food. There are several places that specialise in typical Maltese food, such as, for instance, Malta's national dish: rabbit cooked with garlic, wine and tomatoes. You can also find lots of Italian, Chinese and Indian cafes and restaurants.
Those who prefer going out in the evening will not be disappointment – with its main leisure and entertainment areas in St Julian's and Sliema, Malta has a thriving nightlife, with weekly concerts, festivals, bars and nightclubs to suit a variety of tastes, age groups, and budgets.
Things to do and places to go…
As you may have already realised, Malta has a lot to offer. Our school offers you lots of trips and activities to help you discover the beauty of the Maltese islands and practice English at the same time. Learn more about our activities.