About
International House Malta: Teaching the World to Talk
Mission Statement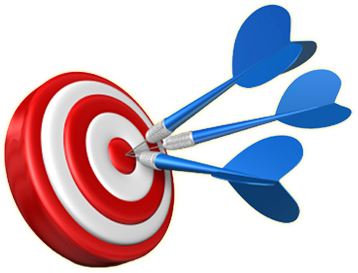 International House Malta promotes innovation and high quality standards in language learning, teaching, and teacher training. By taking pride in our teachers, students, admin and academic staff, we bring a sense of community into our school, helping all of our students experience English in and outside the classroom.
Our History

IH Malta was founded in 2001 on the beautiful island of Gozo. In 2005 we launched our summer programmes for YOUNG LEARNERS in Paradise Bay in the north of Malta. Two years later, in 2007, we opened our ADULT SCHOOL in St. Julians, which is also our main centre where the school operates from on a daily basis.At the moment all the three centres are active and offer different types of programmes and classes to help each of our students find the type of classes, leisure and accommodation to fit their needs, interests, and lifestyle.
What Makes us Special

Our school is not just a great location, or nice air-conditioned rooms and interactive whiteboards, and not even the variety of fun trips that students can book every day. What makes us special is the people that come together under the roof of our beautiful HOUSE, making it truly INTERNATIONAL (see below).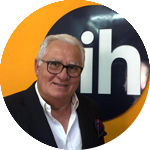 Ray Spiteri
Head of School
Other languages spoken: English, Maltese, Italian.
Ray comes from a banking and business background. He has been in the EFL business for the past ten years, starting out as a teacher and then moving into administration and management. He puts his vast experience to good use and is very much a hands-on CEO of Business Language Connection Ltd., the local company that operates International House Malta and the student residence Villa Belview.
ACADEMIC TEAM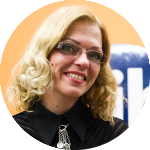 Ana Aleksic
Director of Studies
Other languages spoken: Serbian, Bulgarian, Slovenian, Croatian, Montenegrin, some Spanish, Russian, German and Sign language.
Hobby or interesting fact: M.A. in English Language and Literature and M.A. in Spiritual Ecology; I am truly passionate about Snowboarding and Yoga.
Why I like teaching/love working at IH: I am a teacher at heart and always encourage my students to think big, start small and begin now. I am happy to be a member of the team committed to the very highest standards and work for an established and well-respected name in the language teaching industry.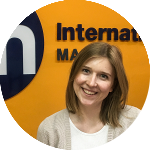 Victoria Twigg
Assistant Director of Studies
Other languages spoken: German and basic Maltese
Hobby or interesting fact: When I'm not working, you'll find me in the kitchen whipping up treats for my family and friends.
Why I like teaching/love working at IH: I like working at IH because students are a name, not a number and this is reflected both inside and outside the classroom. I like teaching because it's rewarding and even though I'm the teacher, I learn something new from my students every day.
Teachers
We are really proud of our TEACHERS – a team of creative and open-minded professionals who love their job and respect their students. With their own unique teaching styles, professional background and experience, they approach each of our students individually, helping them maximise their learning in and outside the classroom.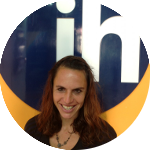 Suzy Tabone
Other languages spoken: Italian, conversational French.
Hobby or interesting fact: In my other life a boat-dwelling barista in London. I can crack my nose.
Why I like teaching/love working at IH: It's a small school, so students are people not numbers. Classes are small so we are able to give students the attention they need.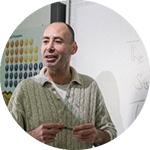 David Gauci Maistre
Other languages spoken: Maltese, Italian, French, German
Hobby or interesting fact: After graduating and before getting married, I TEFLed my way around the world. Reading; Travelling - Esp. when the journey is the destination - and the journey is life; Watching Reality TV without a television i.e. as the Bard, William Shakespeare, once said: "All the world's a stage, And all the men and women merely players."
Why I like teaching/love working at IH: Having over twenty years' experience, I have taught in many schools. IH is unique in so far as being a small school, we are a close-knit family on a first name basis here everybody knows everyone else. Nobody is a nameless face.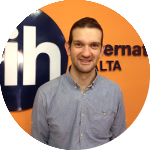 Raymond Debattista
Other languages spoken: Maltese
I'm writing a novel. I love playing or watching cricket.
Why I like teaching/love working at IH: I enjoy seeing the progress that students make with their English. I also enjoy meeting people and also learning from them.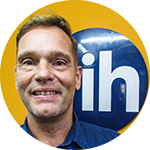 Paul Atkins
Other languages spoken: English is my first language. I speak French, a smattering of German and Spanish, and a few words of Indonesian and Arabic; I used to speak fluent Demotic Greek, but haven't used it for many years so it's very rusty now, alas - a lesson to all language learners!
Hobby or interesting fact: I love travelling, scuba diving, and Brighton & Hove Albion FC; I'm also a conservationist (my first degree is a BSc Hons in Ecology). My Masters is in Applied Linguistics and I'm particularly interested in the different ways we say one thing, but mean another.
Why I like teaching/love working at IH: After 30 years as a teacher and academic manager I haven't found a happier school environment, for students and staff alike: the rapport here is exceptional.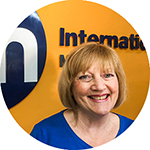 Elaine Caruana
Other languages spoken: My French and German were quite good when I was at school but that was many many years ago.
Hobby or interesting fact: I love travelling abroad with my husband. Over the last few years we have visited some beautiful places and there are still a lot of countries we would both like to visit. I am also a Liverpool supporter. I just love football so most of my weekends revolve around watching as many games as possible. I love Formula One and Lewis Hamilton is my favourite driver. Besides football and Formula One I love walking and swimming.
Why I like teaching/love working at IH: I have worked at a few schools over the years before starting at IH and I am very happy at IH as I think the staff and the students makes it the ideal school to teach and learn English.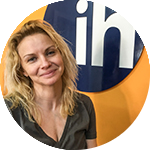 Susana Gomez
Other languages spoken: Spanish
Hobby or interesting fact: I love travelling, I practice Judo, Taekwondo and boxing, I'm a Krav Maga instructor and I enjoy any kind of outdoor activity
Why I like teaching/love working at IH: I love working at IH because it's a small school with a very friendly atmosphere and amazing students.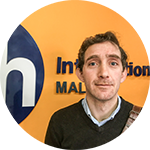 Ben Coffey
Other languages spoken: My Polish was pretty good at one point but that was many moons ago. I also speak basic Serbian and Turkish.
Hobby or interesting fact: I've been to every country in Europe except Finland and Cyprus.
Why I like teaching/love working at IH: IH Malta is a great place to work because the staff and students here are great and it feels like a big family.
Admin Team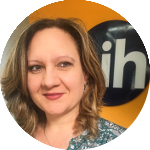 Astrid Polubinsky
Administration Co-ordinator and Student Welfare
Other languages spoken: English, Italian, Maltese, Polish and French.
Hobby or interesting fact: I love travelling, cooking, reading and hand-made crafts.
Why I like teaching/love working at IH: I enjoy working at IH Malta because being a small school there's a warm and friendly atmosphere, besides I enjoy meeting people from different countries and learning about their culture.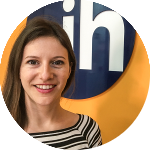 Marina Bogdanovic Tomic
Front Office
marina.bogdanovic.tomic@ihmalta.com
Other languages spoken: English, Spanish, Serbian, Russian and a little bit of Polish.
Hobby or interesting fact: My secret passion is cooking and I'm a big fan of Matcha tea.
Why I like teaching/love working at IH: I enjoy the multicultural environment that we have in our school, besides that I enjoy building links and connecting with our students.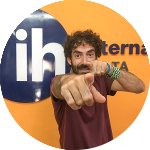 Rafael Salazar
Activity Co-ordinator and Sales Support Executive for Brazil
Other languages spoken: Portuguese (mother tongue) English and Spanish (fluent).
Hobby or interesting fact: Travelling is absolutely the thing I like to do most, but I'm really into nature and any kind of adventure, things related to the arts, principally photography and cinema. Recently I've been taking yoga and meditation quite seriously, but nothing can beat good moments spent with friends and family.
Why I like teaching/love working at IH: Ahh! How can I describe all that I've experienced at IH Malta? I've been here for about 2 years and have had some unforgettable experiences. Malta is a lovely country with a breath taking sea, rich history and interesting architecture. However, the best thing about IH Malta is the international family that bit by bit I have accumulated here, I feel like I've travelled all around the world without even leaving Malta. I've met so many interesting and inspiring people from all the continents, there have been strong and deep cultural exchanges and we have learnt so much from each other. Big Kiss!
And, of course, our STUDENTS – our cheeky YOUNG LEARNERS, fun and energetic YOUNG ADULTS, ambitious BUSINESS AND CORPORATE CLIENTS, and wise and adventurous 50+ learners: each and every one of you makes a difference to our lives: we learn from you and with you, we are grateful for your faith in us, and we are really proud to see you grow in our school and succeed outside it. You are what makes us INTERNATIONAL HOUSE!
Young Learners Centre,
Paradise Bay, Malta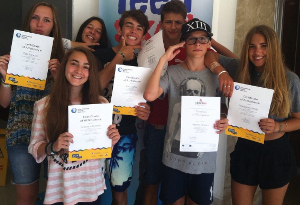 At International House Malta we like to see our students happy, safe, well-fed, and making good progress in English. That is why we offer a fully residential programme at the Paradise Bay Resort, which is conveniently located in the north of the island and just 100 metres from the sea. It has two tennis courts, three outdoor swimming pools, an indoor pool, a volleyball court, a private sandy beach, terraces, a diving school and sun decks – everything you need to have a fun and enjoyable holiday.
While the hotel itself has a lot to offer, including delicious meals served three times a day, our campus supervisors and teachers do their best to make the students' stay as much fun and memorable as possible. Lessons take place in light air-conditioned classrooms and are taught by a team of young professional teachers who specialise in teaching Young Learners.
The centre is supervised 24/7 by our own trained campus and activity staff, who know every child's name, location, and specific needs. They make sure that the children are safe and that nobody leaves the premises unaccompanied, or enters the centre without an authorisation.
The residence package includes accommodation, general English lessons (20 per week) and a full week leisure activity programme.
Main School,
St. Julian's, Malta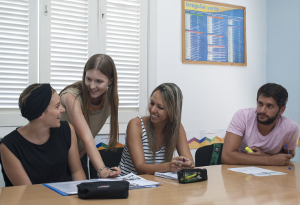 Our main school is situated in Swieqi, a suburb of St Julian's, Malta's main tourist hub. It is within a short walking distance to all amenities including a sandy beach, a multi-screen cinema complex, a shopping centre, a bowling alley and, literally, hundreds of restaurants that cater for all tastes and pockets.
Accommodation comes in many forms: from our very own popular student residence Villa Belview, to more select small apartments and host families right up to hotels of all categories.
The school itself is set in a charming villa which exudes a sense of family atmosphere. The premises are fully air-conditioned and all classrooms are bright and airy. Both the academic team and the administration team on site are available at all times and offer expert advice both in terms of academic requirements and personal goals as well as how to get the most from their stay on the island.
Excursions and activities are offered on a daily basis whilst the students can make the most of the extensive self-study resources available at the same time as enjoying the lovely garden and roof terrace during break times and after lessons.
Our Second School (International House Malta – Msida)
Our second school – due to open in February 2020 - is situated in the university town of Msida. It is actually a stone's throw away from Malta's main university campus and is strategically situated and on the main bus routes which make both Valletta, Malta's capital city, and Sliema, Malta's main shopping district, less than fifteen minutes away.
As with our main school accommodation comes in all forms from a student residence to apartments, host families and hotels. Being a university town, the area offers an extensive array of eating places in view of the high student numbers and it all comes at very reasonable prices.
The school is situated in front of a lovely public garden and enjoys direct sunshine at all hours. The classrooms are all very spacious and the sense of a family atmosphere is prevalent here as well. The same as for the Swieqi Centre the academic and administration teams on site offer expert advice on anything that students may require to make their stay as meaningful and pleasurable as possible.
Excursions and activities are also offered on a daily basis and extensive self-study resources are available with students having at their disposal a lovely lounge, garden and roof terrace.
International House World Organisation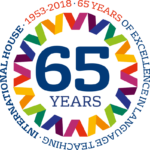 Founded in 1953 by John and Brita Haycraft, the IHWO (International House World Organisation) is committed to excellence in language teaching and teacher training.
Our affiliation with IHWO comes with both benefits and responsibilities. The main benefit of being part of IH is the training that they provide to all of the IH teachers. This includes access to free materials and resources developed by IH teachers, annual conferences and webinars, as well as professional development courses, a number of which are internationally recognised.
Our main responsibility is to provide high quality courses, making sure that all of our teachers have at least a CELTA (or equivalent) or a DELTA, and that they undergo continuous professional development. The quality of the services that we provide is assessed through regular IHWO inspections.
At the moment, there are 159 INTERNATIONAL HOUSE affiliated schools in more than 50 countries all over the globe. International House STUDY ABROAD SCHOOLS teach over 8 different languages to over 50,000 people worldwide.
For more details visit www.ihworld.com
See also:
16th of November 2018 marked the birth, 65 years ago, of the International House World Organisation of which International House Malta is a proud affiliate.
EAQUALS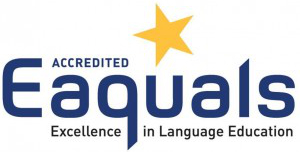 EAQUALS (Evaluation & Accreditation of Quality in Language Services) is an international association of organisations involved in language education. Its aim is to promote and guarantee high quality of language teaching and learning. To achieve this aim, EAQUALS has created and published a demanding set of criteria to verify the quality offered by its accredited members – schools offering courses in a variety of languages in 31 countries.
For more details visit www.eaquals.org
ELT Council Board

The mission of the Monitoring Board for EFL schools is to foster the ELT profession and industry in all its aspects.
For more details visit www.eflmalta.gov.mt
National Commission for Further and Higher Education (NCFHE)
Further Education
Institution
NCFHE Lic.No. 2020-003
International House Malta is licensed as a Further Education Institution (License number: 2020-003) by the National Commission for Further and Higher Education (NCFHE).
For more details visit www.ncfhe.gov.mt

Bildungsurlaub
What is Bildungsurlaub?

Bildungsurlaub is a German education initiative where individuals can take an extra 10 days' paid company leave to attend accepted educational courses that advance their profession.
Our accreditations
State
Course
Date of app­ro­val
Valid from
Valid until
Re­fe­ren­ce No.
Ber­lin
In­ten­si­ve Eng­li­sh, In­ter­me­di­ate
07.02.­2018
05.03.­2018
05.03.­2020
II D - 12 99038
Bran­den­burg
In­ten­si­ve Eng­li­sh, In­ter­me­di­ate
Bran­den­bur­gi­sches Wei­ter­bil­dungs­ge­setz - BbgWBG
App­li­ca­ti­on form.pdf
25.04.­2019
08.07.­2019
03.07.­2020
26.13­43365
Ham­burg
In­ten­si­ve Eng­li­sh, In­ter­me­di­ate
Ham­bur­gi­ches Bil­dung­sur­laubs­ge­se­tz
App­li­ca­ti­on form.pdf
11.06.­2019
11.06.­2019
10.06.­2022
HI 43/2-406-07.5, 52233
Nie­der­sach­sen
In­ten­si­ve Eng­li­sh, In­ter­me­di­ate
05.12.­2017
12.02.­2018
31.12.­2020
1213-­1307 VA-Nr. 18-63477
Rhe­in­land­-Pfa­lz
In­ten­si­ve Eng­li­sh, In­ter­me­di­ate
Bil­dung­sur­laub in Rhein­land–Pfalz
App­li­ca­ti­on form.pdf
07.05.­2019
29.07.­2019
27.07.­2021
7497/­2641/19
Sach­sen–An­halt
In­ten­si­ve Eng­li­sh, In­ter­me­di­ate
Participation form.pdf
24.07.­2019
02.09.­2019
02.09.­2021
207-53502-­2019-443
Schles­wig–Hol­ste­in
In­ten­si­ve Eng­li­sh, In­ter­me­di­ate
App­li­ca­ti­on form.pdf
10.05.­2019
01.07.­2019
30.06.­2021
WBG/B/­20888
Meck­len­burg–Vor­pom­mern
In­ten­si­ve Eng­li­sh, In­ter­me­di­ate
14.01.­2019
18.03.­2019
20.03.­2020
BIG-A-­404/17-WO1
Hes­sen & Saar­land
All other recognitions are accepted
More accreditations will be coming soon.
Accreditation documents
How can I apply?
Download the relevant application form and contact your state agency. Applications and acceptance must be given BEFORE the course begins.For any further information, please contact dos@ihmalta.com

Our commitment at International House Malta is to achieve excellence in the teaching of English by top professionals in an enjoyable boutique school atmosphere. Quality is achieved through the understanding of the students' individual needs, hard work, and sustained through continuous training and development. This is extended to all our services.
How do I book?

You can book through out website by clicking «Request a quote» (online calculator) at the bottom of this page. You can also send an e-mail directly to bookings@ihmalta.com and we will reply within one working day. You can also come to the school and enrol in person.
Where can I stay?
There are several options to choose from: school apartments, school residence, homestay, hotels, or you can arrange your own accommodation. Other parts of the Island are easily accessible by public transport. Accommodation that we offer is affordable, clean, and suitable for anyone over 18.
How do I get there?
Getting to Malta is easy thanks to airlines like Ryanair, Easyjet and Air Malta. Once on the island you need to make your way to St Julian's. You can get a bus or a taxi. The school is located on Triq Is-Sirk just off the regional road. If you are coming by car, head along the regional road towards the north of the island. After you leave the last tunnel you will cross Manuel Dimech Bridge. Ignore the first exit to Swieqi and proceed through the Paceville traffic lights. 100m after the traffic lights is the second exit to Swieqi. The school is clearly visible on the left with its dark blue garden wall with a grafiti painting on it. If you arrive by bus, you will need to get off at the San Giljan bus stop. Cross the road and walk towards the mini roundabout. When you see a blue building on the corner on your right, walk straight ahead. The road bends left then right. At the junction, turn left and walk under the tunnel. On leaving the tunnel turn immediately right and walk up the hill. The school is at the top of the road on the left.
What levels do you teach?
Our school offers a variety of levels, from A1 (beginner) to C2 (proficiency). To determine your level of English we will ask you to do an online placement test on our website, and one of the members of our academic team will also talk to you upon your arrival to make sure that you are placed in the right group. If, for some reason, you won't have done the online test by the time you arrive we will ask you to do a pen and paper placement test when you come to the school.

Languages spoken:

English, Maltese

Weather:

Average high is 29° in August and average low is 13° in January

Swimming season:

April till October

Currency:

Euro (€)

Time zone:

CET (UTC+1)

Status:

Republic

Population:

380,000

Size of Malta:

316 km2

Gozo Population:

31,000

Size of Gozo:

67 km2

Religion:

Catholicism

Capital City Malta:

Valletta

Capital City Gozo:

Victoria

Largest town:

Birkirkara

Leisure centre:

St .Julian's

Airport:

Malta International Airport, Gudja

Calling code:

+356

Malta Ferry terminal:

Cirkewwa

Voltage:

240 volts (Plugs & adaptors: three-pin square British style plugs are used)

Driving in Malta:

Driving is on the left

Telephones:

The easiest way for students to call home is by purchasing a telephone card available from various shops around Gozo and Malta, or from Maltacom Head Offices, in Victoria or Valletta. Cards are available from €5 – €12.5. These cards can all be used to make both local and international phone calls from various telephone boxes around the islands. Telephone boxes which accept coins are not very common in Gozo. From a fixed phone you can save money by using VoIP technology – dial 1021 before the international access code "00" and talk via the internet for €0.0375 per minute.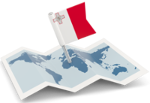 Malta and Gozo are the two biggest islands of the Maltese archipelago. Malta is a bigger island, which has a lot to offer its visitors in terms of social and cultural events, sightseeing, and nightlife. Gozo, a more rural island, too, has a lot to offer – with its beautiful beaches, nature, and a variety of historical sights, it is certainly worth a visit!
History
Malta, located in the very heart of the Mediterranean, has been attracting people from all over the world for over 7000 years. All of them, friendly visitors, guests, invaders, and conquerors, have left us with a unique historical, cultural, and linguistic legacy. The long relationship between the Islanders and the various nationalities who occupied Malta over the centuries has created a combination of styles and traditions, giving the islands a fascinating eclectic culture.
Important dates:
1000 BC – The colonization of the Maltese Islands by the Phoenicians begins
60 AD – St. Paul is shipwrecked on the Maltese coast
1565 – Malta defeats the Ottoman army bringing to an end the Great Siege of Malta
1914 – Malta becomes one of the British colonies
1964 – Malta gains independence from Britain
1974 – Malta is proclaimed a republic
1979 – The last British ship departs from Malta
2004 – Malta joins the EU
2008 – The euro becomes the official currency of Malta
Culture
The culture of Malta reflects various societies that have come into contact with the Maltese Islands throughout the centuries, including neighbouring Mediterranean cultures, and the cultures of the nations that ruled Malta for long periods of time until gained its independence in 1964. Go to museums, visit a variety of historical sites, go to a concert, watch an open air theatre performance, or join a workshop to learn one of the local crafts. You will be amazed at the amount of ways in which you can experience the Maltese culture.
Eating Out and Nightlife
A great variety of restaurants are available for all tastes and budgets from gourmet dining to fast food. There are several places that specialise in typical Maltese food, such as, for instance, Malta's national dish: rabbit cooked with garlic, wine and tomatoes. You can also find lots of Italian, Chinese and Indian cafes and restaurants.
Those who prefer going out in the evening will not be disappointment – with its main leisure and entertainment areas in St Julian's and Sliema, Malta has a thriving nightlife, with weekly concerts, festivals, bars and nightclubs to suit a variety of tastes, age groups, and budgets.
Things to do and places to go…
As you may have already realised, Malta has a lot to offer. Our school offers you lots of trips and activities to help you discover the beauty of the Maltese islands and practice English at the same time. Learn more about our activities.