Special offers, Hot Deals
The offer is available for the period from 11th of December 2017 to 28th of February 2018
Duration
Course
Residence Accommodation
Quad room
Triple room
Double room
2 weeks
Intensive English
€ 500
€ 560
€ 610
What's included:
30 English lessons per week in a group
Course materials
Placement test
Conversation Club once a week
Voucher for a 30-minute one-to-one tutorial with a teacher
Course Certificate
Administrative fee
Free Wi-Fi in school and residence
Accommodation at Belview Residence(self-catering)
Transfer from/to Airport
Half-day Excursion to Valletta
Not Included:
Terms and Conditions
Offer is valid for courses from 25th December 2017 to 28th February 2018
Room type is subject to availability at the time of the booking
Classes held from Monday to Friday.
Age 18
Offer cannot be combined with any other offers
Why IH Malta?
Commitment and Quality
Individual approach
Perfect location
Residence within a walking
distance from school
How to apply:
To get the discount, type the «Winter2018» promo code while filling in the request form.
Mid season (April-May & Sep-Oct), High season (June, July & Aug)
| During low seasons (Jan-Mar & Nov-Dec) | Special offer for 3 years | Special offer: accommodation in our Student Residence |
| --- | --- | --- |
| 1 week / person / year | € 274 | € 123 |
| 2 weeks / person / year | €519 | €245 |
Start dates: 16/10/17, 20/11/17, 15/01/18, 19/02/18, 19/03/18. Duration: 2 weeks
Activities programme:
Half Day Tours:
Night Tours:
Discover Malta By Night
(download flyer)
Wine Tasting
(download flyer)
Full Day Tour:
Gozo Scenic Tour
(download flyer)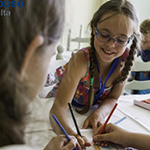 Family Package for Very Young Learners (3 to 8 year olds) 2018
Course dates between 09.06.18 and 19.08.18
This Family Package is a great opportunity for parents with young children to combine English language learning with a nice holiday. Enjoy sea, sun and English lessons at our summer school at the Paradise Bay Resort Hotel (4*)
Tuition prices: all prices in Euro (€)
Tuition per person (child or adult) per lesson*
In a group (3-6 persons of the same level)**
2:1
1:1
€15
€30
€55
* 1 lesson = 45 minutes; two lessons per day
** If a group is less than 3 – additional fees or reduced hours may apply
Accommodation prices: all prices in Euro (€)
(accommodation on HB basis per family per day)
Adults / Kids
Adult(s) only
1 child
2 children
1 adult

June




July/Aug.

€105




€132

€172




€214

€193




€234

2 adults

June




July/Aug.

€172




€214

€193




€234

€246




€298

3 adults

June




July/Aug.

€238




€294

€259




€315

–




–

4 adults

June




July/Aug.

€305




€375

–




–

–




–
Additional supplements:
Upgrade Half-Board to All Inclusive: €40 per person
One time administrative fee: €75 per person
Airport – Hotel transfer: €40 per family (maximum 4 people)
Airport – Hotel – Airport: €70 per family
Conditions:
Course dates between 09.06.18 and 19.08.18
Courses run from Monday to Friday. Weekends on request only
Minimum stay is 4 nights
Lessons for parents and their children will run at the same time, however, times need to be flexible

Erasmus+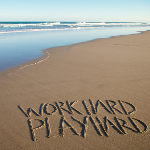 More work and play! (Lite English Course in Group)
We are introducing a new English language course aimed at people who wish to:
brush up their English;
leave enough time to enjoy what Malta has to offer;
meet new people from all other parts of the world at the same time.
«GE10», One and a half hours of General English tuition in group; two lessons of 45 minutes' duration each in the morning starting at at 9 a.m.,11 a.m. or in the afternoon at 1 p.m.* Every day from Monday to Friday €100 a week.
A special one-time administrative fee of €37.5 irrespective of the number of hours booked.
Stay for two weeks and combine your course with a stay at our student residence, Villa Belview and enjoy a half-day guided cultural visit to Valletta for free.
* – subject to availability.
If you have any questions about
Special offers / Hot deals for English in Malta, feel free to contact us:
(+356) 2138 4139, (+356) 2137 0597
info@ihmalta.com
or send us a message.