Teacher Training Courses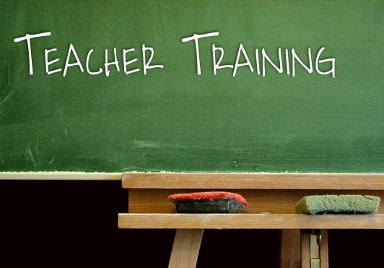 Why Choose IH Malta?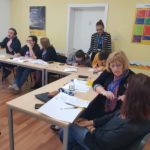 The International House World Organization (IHWO) is one of the largest and oldest groups of language schools in the world. It pioneered Teacher Training programmes for English as a Foreign Language (EFL) and its courses and centres remain some of the most sought-after in the industry.
Our highly experienced teacher trainers have put together a programme that will not only prepare you for the exam, but will also help you gain some practical knowledge and skills that you will need when entering the classroom in the role of a teacher.
You can download the Teacher Training Courses Catalogue (PDF).
See also:
CPD courses
Decide on the continuous professional development (CPD) courses that best suit you and your institution's needs. These 5-day courses can be combined* to allow you to get the best skills and knowledge match for your context. We offer 5-day courses in:
– Advanced classroom management and techniques
Provides participants with a range of practical skills to ensure an engaging and student-centred classroom, focusing on how to help learners meet their learning objectives.
– Phonology
Familiarises participants with how sounds are made in English, common learner problems of different nationalities, the phonemic script as a classroom tool and practical exercises to use with students.
– Approaches and methodology
Examines the history of different methods in English Language Teaching and understand where the techniques used in today's classrooms have their origins.
– Technology in the class room
Increases teachers' confidence and basic skills in using different technology in the classroom.
– How to teach exam classes
Gives participants basic Language Assessment Literacy knowledge and a range of practical skills as to how to teach strategies, and align teaching and learning to assessment in a meaningful way.
– Teaching 1 to 1 and small groups
Familiarises participants with the difference between 1 to 1 and group classes and equips them with a range of resources and techniques.
– Principals and practice in action in TEFL
Develops techniques and expands on participants experiences in an EFL classroom using the Communicative Approach.
All of these short CPD (Continuing Professional Development) courses are eligible for Erasmus + funding.
For more information and course details: Erasmus+ Teacher Training courses
__________
*Note: These courses can be combined to create your own tailored 2-week course.
Teacher Training Course Dates 2020
Cour­se na­me
Ses­si­on 1
Ses­si­on 2
Ses­si­on 3
Ses­si­on 4
Ad­van­ced class­room ma­na­ge­ment and tech­ni­qu­es
10th Feb. 2020
20th April 2020
24th August 2020
19th Oct. 2020
App­ro­ac­hes and met­ho­do­lo­gy in TEFL
3rd Feb. 2020
16th March 2020
14th Sept. 2020
9th Nov. 2020
How to tea­ch exam clas­ses
Upon request
Pho­no­lo­gy
23rd Nov. 2020
Ot­her da­tes upon re­qu­est
Teac­hi­ng 1-to-1 and sma­ll gro­ups
Upon re­qu­est
Tech­no­lo­gy in the class­room
28th Sept. 2020
Ot­her da­tes upon re­qu­est
Prin­ci­pals and Prac­tice in act­ion in TEFL
3rd Aug. 2020
Upon request
For course start dates, prices, and further information, please contact dos@ihmalta.com. We would be happy to arrange a Skype chat to guide you on which course would be right for your CPD needs.
IH World Courses:
IH World offers a wide range of teacher training courses to suit all experience and knowledge levels.
– IH Certificate in Teaching Young Learners and Teenagers
prepares teachers with some form of pre-service training for working with Young Learners.
– IH Certificate in Teaching Very Young Learners
prepares teachers for the specific challenges of working with very young learners (6 and below).
– IH Certificate in Teaching Business English
gives participants the necessary skills and knowledge to start teaching business English.
– IH Teacher Training Certificate
gives Course Participants (CPs) a basic grasp of the main issues and techniques involved in teacher training so they are better prepared to observe an initial teacher training course or assist on an in-service teacher development course.
helps a more senior teacher develop in their in-house Teacher Development role.
– IH Certificate Advanced Methodology
develops teachers' theoretical knowledge of teaching, practical teaching ability and self-analytical skills and raises teachers' awareness of what they can expect from a Diploma level course. This course is a useful stepping stone between CELTA and DELTA.
– IH Certificate in Online Tutoring
trains tutors in techniques and approaches to online tutoring for both student-oriented and teacher-oriented courses on Virtual Learning Environment. This course is a recognised qualification for trainers wishing to work on the online CELTA.
– IH Action Research Course
equips teachers with a basic knowledge and understanding of how to conduct action research.
– IH Director of Studies Course
gives an overview of what can be expected in a DOS's job and the variety of tasks and responsibilities involved.
For course start dates, prices, and further information: https://ihworld.com/teach/
You can also download the Teacher Training Courses Catalogue (PDF).