International House di Malta - scuola d'inglese per adulti e giovani studenti
Offerte speciali: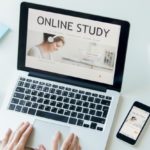 Start your English classes at IH Malta before you even leave home! We offer a range of one-to-one and group classes* at all levels of study and all you need is your PC or tablet and some headphones. ... Dal €60/giorno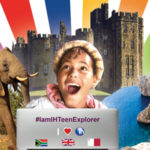 International House Teens Explorer Programme
Join the IH Teens Explorer Online Programme as we travel the world learning English with our joint interactive online courses in 3 different English speaking countries: Malta, Great Britain & South Africa.... Dal €130 / lezoine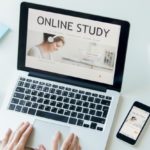 Study online and get free weeks!
At the times when physical distancing is so crucial, you don't need to wait anymore to achieve their goals! Start improving English online now and continue with face-to-face lessons a bit later....
Vedi tutte le corsi
Qual è il miglior posto per imparare l'inglese a Malta?
"Se stai cercando una scuola che ti insegni l'ingese a Malta, l'International House fà al caso tuo. Siamo una piccola scuola che vuole realizzare gli obbiettivi di imparare, praticare o migliorare l'inglese degli studenti." Se stai cercando una scuola che ti insegni l'ingese a Malta, l'International House fà al caso tuo. Siamo una piccola scuola che vuole realizzare gli obbiettivi di imparare, praticare o migliorare l'inglese degli studenti.
La nostra scuola a St.Julian's e a Paradise Bay
Il nostro principale ufficio e aperto tutto l'anno a Swieqi, Malta dove si trova la nostra
sede principale
(18+) nel cuore di St.Julian's- una delle aree più dinamiche dell'isola. Offriamo anche il
programma estivo per adolescenti
durante i mesi estivi. La nostra scuola estiva si trova presso l'hotel a Quattro stelle Paradise Bay Resort ed è attiva dalla prima settimana di giugno fino alla fine di agosto. Come membri dell'International House World Organisation (www.ihworld.com), EAQUALS (www.eaquals.com) e FELTOM (www.feltom.com), garantiamo che i nostri corsi di inglese sono gestiti da professori qualificati e con esperienza EFL.
Guarda il video sulla nostra scuola a Malta
I'm very comfortable with the school. Teachers, classmates, personal attention and flat services are good. They work very professionally and humanely. Believe me all students are in agreement with my opinion, I'm sure of that. When I came here I didn't know anything in English, so people all the time were helping me. And now, I can make laugh other people speaking English. I feel confident, and I want to live more experiences with the knowledge that I got here. Here, we are like a family, come and check it!
- Emilia Moretti | 20 yrs | Italian | Intermediate
I like Malta, I really like the school, teachers, staff and students.  I have good relationships with other students.
- Evgeny Savushkin | 28yrs | Russia | Pre-Intermediate
Small and pleasant school! Teachers and staff are nice and available + the Maltese climat … perfect. I advise it!
- Fabien Frezard | 51 yrs | France | Intermediate
I had a really good time. I think I improved my English. My teacher Suzy was very friendly and her lessons were good. My flatmates were very friendly too.
- Fabio Trevisson | 24yrs | Italian | Intermediate
Great experience, very good teachers, nice family atmosphere.  I met people from all over the world.  Staff are always ready to help with a smile.  Special thanks to Suzy and Alessandra!
- Francesca Russo | 41yrs | Italian| Intermediate
I had an excellent time in this school and Malta.  This school is not so big, so it was easier to get to know each other including staff and teachers.  On the weekend I went to Valletta and Gozo.  They are beautiful places and I enjoyed every day with my friends.
- Hiroshi Shimokawa | 21yrs | Japan | Upper Intermediate
The School is in a convenient location, Cosy rooms, pleasant management, Competent teaching. The accommodation is situated in a quiet and calm area, not far from school. Nice family, comfortable bedroom and bathroom.  There are a good number of students from various countries around the world.  It is interesting to talk to people who came from another part of the globe. I found it a very useful experience. Malta is one of the most unbelievably beautiful countries I've ever visited. Simply amazing, especially museums and old cities, which are full of medieval and early modern architecture and artefacts.
- Igor Bordiuzha | 27yrs | Ukriane | Upper Intermediate
I am very happy I visited Malta again and I like this school because they have the best teachers.  IH school is like a big family. I had a lovely time again and I would like to recommend International House Malta as a school for everyone.
- Inga Zhelnovo | Russia | Intermediate
My experience in the island of Gozo was wonderful. I stayed in August in Marsalforn in a nice seafront hotel. In the morning, I had individual lessons that helped me to improve my English where necessary. The locals were very kind with tourists and I found that I could practise my English with them.
Gozo is a magical island where I spent my free time exploring amazing places. One of the best places is 'Dwejra' where you can see the The Azure Window, a natural formation of rocks forming an arch above the sea.
Do not miss the chance of admiring the dazzling blue lagoon while passing through the spectacular cave of The Azure Window on a typical Maltese boat.
I highly recommend that people experience this lovely island and spend a truly relaxing holiday there.
- Cristina Riva | 38 anni | Italiano | Intermedio | Risorse umane
I found the school very welcoming, one little family.  Thank you all for the kindness.  This experience will remain forever in my mind, hoping to one day, I will send my children to this school! Grazie grazie grazie! See you soon!
- Clay Giannini | 44 anni | Svizzera | Pre-Intermediate