Offres spéciales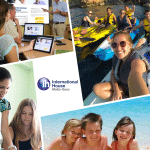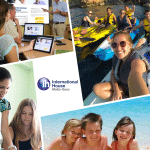 FAMILY PACKAGE - Family Programme in Malta
Programme offered all year round.
Quality time spent as a family has become an important part of life and we at International House Malta are very happy for offer packages that combine English language learning together with activities which are enjoyable for the whole family.
The full package (1 adult+1 child) includes:
20 lessons/15 hours

of a

General English

course

in group

per week for the parent;

20 lessons/15 hours

of a

General English

course

in group

per week for the child;
Course materials;

Certificate of attendance

and progress report;

Accommodation

at Host Families (double room with Half Board)***;

Transfer

from/to the Airport;

Certificate

at the end of the course.
!Prices per family (1+1) per week:
!First week supplement – from €45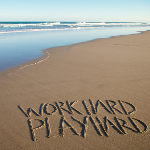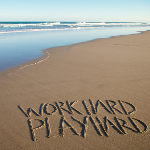 More work and play! (Lite English Course in Group)
Course offered all year round.
We are introducing a new English language course aimed at people who wish to:
brush up their English;
leave enough time to enjoy what Malta has to offer;
meet new people from all other parts of the world at the same time.
«GE10», One and a half hours of General English tuition in group; two lessons of 45 minutes' duration each in the morning starting at 9 a.m., at 11 a.m. or in the afternoon at 1 p.m.* Every day from Monday to Friday €100 a week.
A special one-time administration fee of €37.5 irrespective of the number of hours booked.
Stay for two weeks and combine your course with a stay at our student residence, Villa Belview and enjoy a half-day guided cultural visit to Valletta for free.
* – subject to availability.


Erasmus+
Course offered all year round.
Forfait d'anglais culturel pour les etudiants mature
Dates de debut: 16/04/2018, 21/05/2018, 10/09/2018, 15/10/2018, 12/11/2018. Duration: 2 weeks
IH Malta is offering you a chance to learn English together with other students of a similar age.
Lessons will take place in a small friendly closed group and will focus on everyday English for social and travel purposes.
Some of the topics covered will be: asking for information and directions, making travel arrangements, booking hotels and ordering taxis, making reservations for dining out, ordering meals and making payments, etc. Students with a high level of English have the option to join a General English course.
Prix: €645
Included in the package:
20 lessons per week in a closed group
Course materials
Return airport transfers
Certificate of Attendance
Activities programme with transport and services of a professional guide or school representative included
Termes et conditions
A deposit of €100 secures each booking - balance to be received one month prior to arrival
Other accommodation arrangements available on request
Extra activities can be booked at school
Students can extend their stay and join General English class according to language level.
You can also download the PDF flyer
Activities programme:
Tours d'une demi-journee
Tours de nuit
Discover Malta By Night
(telecharger)
Wine Tasting
(telecharger)
Excursion d'une journee
Gozo Scenic Tour
(telecharger)
Inscrivez-vous à notre newsletter
et restez à l'écoute pour plus d'informations sur les offres spéciales d'IH Malte
Notre page sur Vk.com (en russe uniquement): vk.com/ihmaltagozo

Notre page sur Facebook: facebook.com/IHMalta