Offres spéciales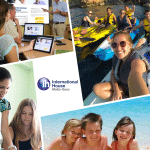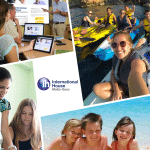 FAMILY PACKAGE - Family Programme in Malta
Programme offered all year round.
!Quality time spent as a family has become an important part of life and we at International House Malta are very happy to offer packages that combine English language learning together with activities which are enjoyable for the whole family.
The full package (1 adult+1 child) includes:
20 leçons / 15 heures

de

cours d'anglais général en groupe

par semaine pour le parent;

20 leçons / 15 heures

de

cours d'anglais général en groupe

par semaine pour l'enfant
Matériel de cours;
Certificat à la fin du cours;

Hébergement

en familles d'accueil (chambre double avec demi-pension) ***;

Transfert

depuis / vers l'aéroport;

Certificat

à la fin du cours;
Prix par famille (1+1) par semaine 2019:
!Host
Family
!Belview
Residence
!St. Georges
Park Hotel 3★
!Paradise Bay
Resort 4★
Basse saison
€520
€590
!on request
—
Haute saison
€860
€930
€1255
€1700
Supplément première semaine – à partir de €45
Visa non inclus.
Forfait d'anglais culturel pour les etudiants mature
Dates de debut: Sur demande. Durée: 2 semaines
IH Maltais offering you a chance to learn English together with other students of a similar age.
Lessons will take place in a small friendly closed group and will focus on everyday English for social and travel purposes.
Some of the topics covered will be: asking for information and directions, making travel arrangements, booking hotels and ordering taxis, making reservations for dining out, ordering meals and making payments, etc. Students with a higher level of English have the option to join a General English course.
Prix: €645
Visa non inclus.
Inclus dans le forfait
20 leçons par semaine en groupe fermé
Matériel de cours
Transferts aéroport de retour
Un certificat de participation
Programme d'activités avec transport et services d'un guide professionnel ou d'un représentant d'école inclus
Termes et conditions
A deposit of €100 secures each booking - balance to be received one month prior to arrival
Other accommodation arrangements available on request
Extra activities can be booked at school
Students can extend their stay and join a General English class according to their language level.
Vous pouvez également télécharger le flyer PDF
Programme d'activités:
Tours d'une demi-journee
Tours de nuit
Discover Malta By Night
(telecharger)
Wine Tasting
(telecharger)
Excursion d'une journee
Gozo Scenic Tour
(telecharger)
Inscrivez-vous à notre newsletter
et restez à l'écoute pour plus d'informations sur les offres spéciales d'IH Malte
Notre page sur Facebook: facebook.com/IHMalta

Notre page sur Vk.com (en russe uniquement): vk.com/ihmaltagozo