4 небольших текста на английском языке, посвящённые футболу, волейболу, боксу и карате.
Football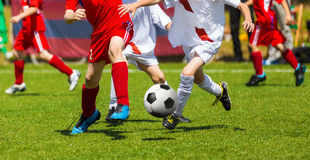 Football is the thing I really adore. Being a football fan I watch all football matches and cheer for our team. I want to play as good as David Beckham does. My classmates and I often play football in the school yard. I've never lost the chance of taking part in football competitions. Last year our team placed first at the school football competition. Usually I play as a forward and score goals but I can also be a really good goalkeeper. Next month I'm going to take part in a competition between different schools. Our team is preparing for this match really seriously. We are sure to win!
Volleyball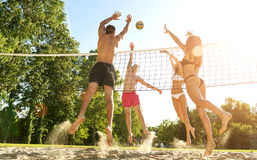 I'm fond of sports. I like playing games with a ball, especially. Most of all I like volleyball. I wish to be a success and became a good player so I spend a lot of time playing it. Every day my friends and I play volleyball after lessons. They say that I am really good at it. I am going to join a volleyball club next month. My P.E. teacher says that I have a talent and if I work hard I will become a professional volleyball player. I'm looking forward to joining the club and taking part in different competitions.
Boxing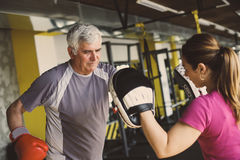 Boxing is a very spectacular sport where you should be not only physically strong, but also very fast and smart. Every good boxer has a special plan of his actions. To become a good boxer you must work really hard. With the help of constant workouts you will become stronger, quicker and cheerer. It's better to join a boxing club where you will be taught by a professional trainer. There you will learn how to move, breathe and attack. The trainer will teach you to defend yourself and use special fighting combinations. I like to watch boxing matches on TV and know all the most famous boxers. My favorite boxer is Mike Tyson who managed to defeat many serious opponents who were much taller and bigger than him. I hope that one day I will become as strong as him.
Karate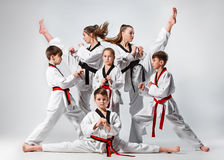 I've been taking karate lessons since I was 10. Now I have the blue belt and soon I will get the black one. I spend two hours on my training every day. Karate makes people physically and spiritually stronger. My trainer is a former full-contact karate champion. He says that I already have a good technique and I am ready for taking part in serious competitions. Last week I defeated an older guy at the local competition. Practicing a good defense I was attacking him all the time with good kicks and scored a victory. Now I continue my everyday training and looking forward to my future competitions.
См. также:
Все публикации по английскому языку